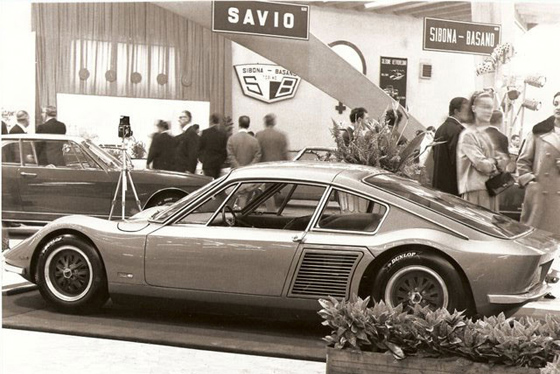 An article in a recent issue of Classic & Sports Car mag has rekindled my enthusiasm for the beautiful little Elva GT160. So named due to its projected top speed, the Elva in fact never achieved its true potential, and only three cars were ever built. But it remains one of those interesting stories that makes you wonder what could have been, had everything worked out as planned.
The Elva GT160 was one of the very first mid-engined production sports cars to be built, and caused a sensation when two examples were displayed at the London Racing Car Show, and the Turin Motor Show in early 1964. Powered by a single overhead-cam BMW 2 litre motor, and measuring just 40" in height, the dramatic little car became the subject of several magazine articles. It featured a tube-frame chassis, while the body styling was by Trevor Fiore, who'd go on to make quite a name for himself, designing, among others, the one-off TVR Trident, which became the break-away Trident Clipper V8, plus the Monterverdi Hai. In fact, the rear-end styling treatment of the Elva GT160 shares many similarities with the Trident.

The rest of this article can be
viewed here > >


.