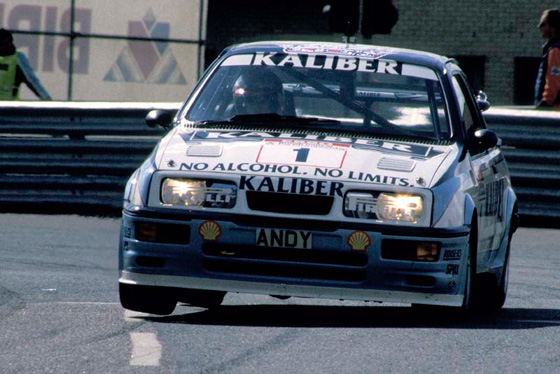 Its interesting how we often remember the time and place, and what we were doing, the first time we set eyes on a significant car. For me, it was January 1987, I was on holiday with my family, we were visiting a Ford dealership, as my father likes to do on holiday, and I wandered up to the showroom and peered through the window. And right there, sat a sparkling new Ford Sierra RS Cosworth, in Moonstone Blue.
Anyone with even the remotest interest in motorsport in the mid-1980s knew about the new Sierra Cosworth Ford had developed for Group A Touring Car racing. At a time when turbo-charging in road cars was becoming very popular as a marketing tool, Ford went the whole-hog with the Cosworth. This was a car developed not to be a big seller on dealership showroom floors, but to homologate the Sierra for motor racing. The DOHC turbo-charged motor may have been one of the key ingredients that would set the Sierra for domination in Group A over the coming years, but it was a combination of the slippery curvaceous body work and that outrageous rear wing that were the subject of so much excitement on the cars release.
The rest of this article can be
viewed here > >
.