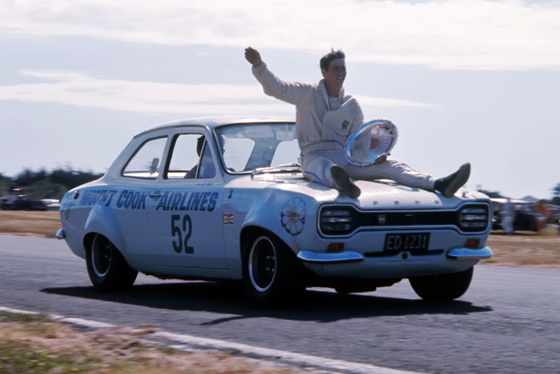 OK, this is the third and final part of the Garry Simkin Collection of New Zealand motor racing photos, which I've really enjoyed posting up here. This portion of the collection is almost exclusively saloon car racing, so if tin-tops aren't your thing, you probably won't enjoy these too much. But if you do have an interest in this form of racing, these are pretty cool.
Most of the photos in this set are from the 1970, and 1971 New Zealand motor racing seasons. They depict a good selection of competitors racing in each of the three classes in the NZ Saloon car Championship, plus there are a few production car races, and some rallying.
So, enjoy. And feel free to jump in with comments and stories, and help me out with any blanks I manage to draw.
The rest of the collection can be
viewed here > >
.