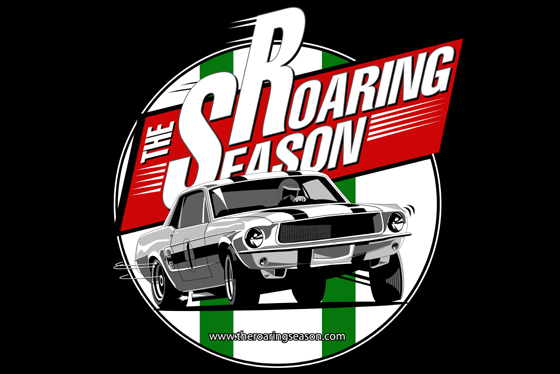 The first of The Roaring Season 2013 T-Shirt designs are now complete, and ready to order. There are two designs to begin with, Pete Geoghegans Mustang, and Red Dawsons Mustang. Prices are NZ$28.00 each, plus freight. The shirts are high quality 100% cotton.
They look awesome, and you'll look awesome wearing 'em. Also make great Christmas gifts.
Deadline for ordering for this first batch (shirts are printed to order) is October 20, so don't shilly-shally!
More info
Here