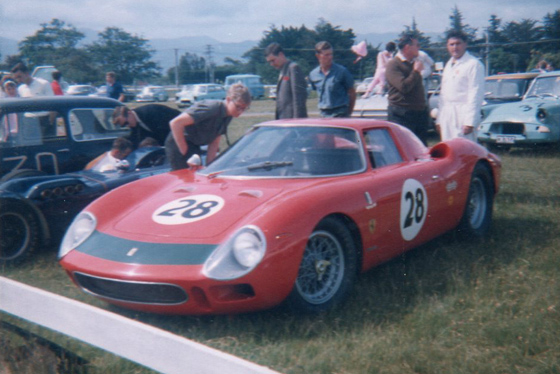 Here is the latest collection of beautiful historic motor racing photos to be sent to me. This collection came about thanks to Allan Walton at New Zealand Classic Car magazine, who'd put the collections owner, Alan Smith, in touch with me. After I'd written a brief review of the 1967 NZ Saloon Car Championship for NZCC, reader Alan Smith spotted a couple of the photos used in the article that were supplied by Brett Young, taken at Levin in late 1966, and was sure they were his. This prompted him to delve into his own collection, long since stored away, to check.
In fact, the photos used in the article weren't Alan's, but the photo angles were very similar. Indeed, he and Brett may have bumped into each other trying to get their shots in! Its a small world when you think about it.
So from here, Alan offered to supply his photos for Roaring Season members and visitors to enjoy. And they're really superb images. Most are from Levin, during the 1966, 1967, and 1968 seasons, although a couple also look to be from Pukekohe.
They're almost all in colour, almost all taken either in the pits, or near the dummy grid. There are a few in here I'm really struggling to ID, so any help would be appreciated. There are only around 35 photos in the collection (unless Alan finds a few more stored away in shoe boxes), but they're a refreshing view on New Zealand motorsport history during the late 1960s.
The rest of the collection can be
viewed here > >
-