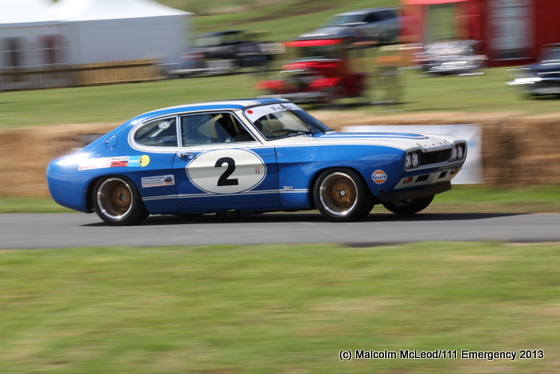 The Leadfoot Festival is an interesting new addition to the New Zealand motorsport calendar. Like a mini-Goodwood Festival Of Speed, the Leadfoot Festival is set around the purpose-built driveway of Kiwi rally legend Rod Millen, on his 140 acre estate, in Hahei, in the northern part of the north island of New Zealand. Entries are by invitation only, with the emphasis being on the character of each vehicle.
The track is a narrow, partially tree-lined newly sealed 1.6km that winds its way up Millens estate, and has been built to his own design, to be both challenging and fun. But, as some discovered, it can also bite!
Anyway, several members from The Roaring Season attended the 2013 Leadfoot, which is the third time the event has been held. Some were there as competitors, some as spectators, and one of those spectators, TRS member Malcolm McLeod managed to capture some great shots.
Photos and comments form this event can be
viewed here > >
-