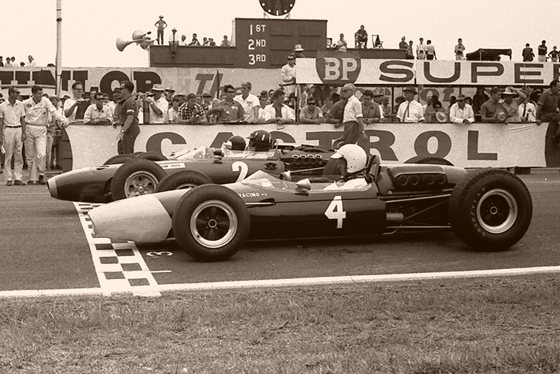 I've been chomping at the bit to get started on this chapter of The Bruce Wells Collection. This entire chapter, containing 63 photos, is all based upon the Warwick Farm round of the 1966 Tasman Series, and features the Tasman cars, plus cars from the supporting touring car and sports car races.
There are also a few driver photos which I'll include, although some of these will double up in a special chapter I'm reserving as the very last update from Bruce Wells, which will
only
be photos of drivers.
Anyway, the Warwick Farm round of the '66 Tasman Series was won by Jim Clark in his Lotus, from Graham Hill's BRM, and Frank Gardner's Brabham, which is also how they lined up after qualifying.
The rest of the collection can be
viewed here > >
-