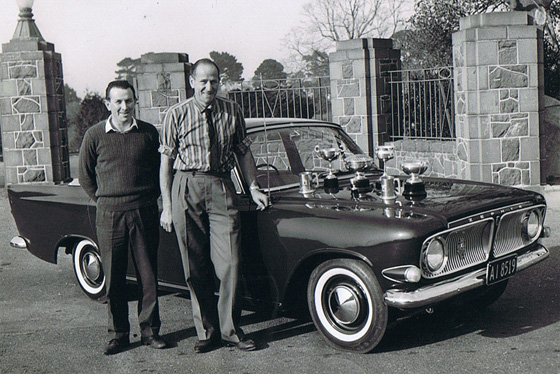 Firstly, I'd like to extend both my gratitude and apologies to Grant Sprague for this amazing collection of images. Grant sent me a folder of his families racing photos and scrapbooks a couple of months ago, but I'm now only just starting to upload them here. My scanner is not the most agile machine on the planet, and its taken me a while to get organised. But I'm into it now, and very excited to share this incredible collection.
The Sprague family is highly celebrated within New Zealand motorsport. Ernie Sprague raced for many years, in all manner of vehicles, and his sons Gary and Grant have followed suit. Many of the images in this collection have never been seen before. The variety of the cars on display here are fascinating. But this collection isn't just motorsport. It also includes images of the family car dealership, and road cars, which I find just as enjoyable. Its a joy to view, and the images are simply beautiful.
Some of the photos are marked with details on the backs, some aren't. Fortunately, Grant is a member here, so can fill in the gaps, and I'm really looking forward to his input.
My thanks again to Grant for taking the time to share these images. I know you're all going to enjoy them.
The rest of the collection can be
viewed here >>
-