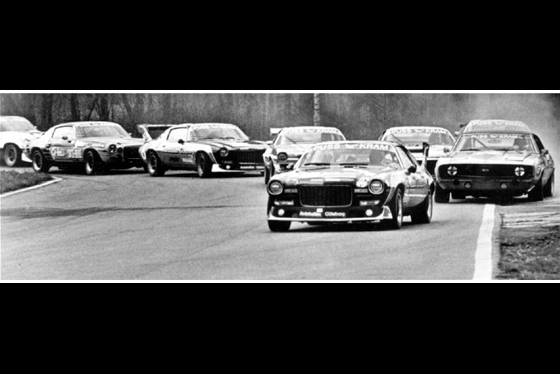 The Swedes have had a long-term fascination with American cars, whether its hot rods, kustoms, or muscle cars. This enthusiasm continues to this day, and there is a thriving import scene in Sweden for US metal of all kinds.
Back in the 1970s, such was the popularity of American muscle cars, a racing series was formed for them, called the Super Star Cup. The series began in 1975, and was open to Chevrolet Camaros, which were gifted a limited number of performance upgrades, including some fairly ungainly looking front and rear spoilers. The series was largely made up of (and dominated by) second generation Camaros, although a small number of first gen cars also took part.
The Super Star Cup series quickly became hugely popular, throughout the later part of the decade, but slipped into decline by the early 1980s, requiring the introduction of other manufacturers, and a name change, to Swedish Super Saloons. Throughout the 1980s it essentially morphed into a Sports Sedan-type championship, until returning to a one-make Camaro series in 1988.
By 1999, the latest third generation cars were competing in the series, and the older Camaros were phased out, and while it enjoyed huge success some years during the mid-2000s, others were a struggle.
More recently, the series has morphed into what is now called V8 Thunder Cars, which allows for current model Camaros, Mustangs, and Dodge Challengers. The cars are no longer production based, but the popularity of the category is at an all-time high, now nearly 40 years since its inception.
Here is a neat video from the 1977 Super Star Cup, showing some cool on-track action, mixed with plenty neat pit scenes, showing just how popular the series was.
Comments from this article can be
viewed here > >
-