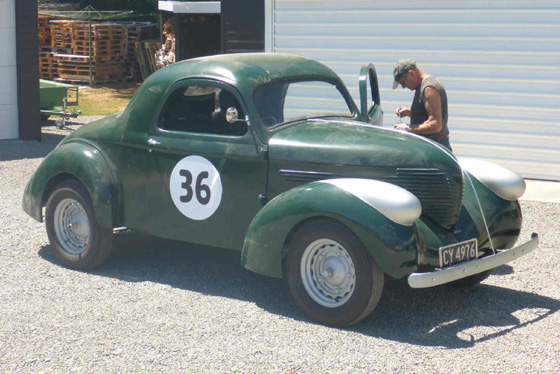 I received a message through Facebook this morning from a very nice guy called Ben Johnson. In the message were two photos, showing Red Dawson's infamous Willys coupe. At first I thought these were old images from the '60s, but then realised they were much more recent. I was amazed, to say the least, and contacted Ben.
Turns out Ben has been working away quietly building this incredible tribute of Red's racer. He started out with a rusty Willys four door sedan, which he then cut down, joining the front with a Willys coupe rear half section he bought out of the US. The car is powered by a small block Chevy, with twin 4-barrel carbs, 4-speed etc, just like the original. Its stunning, and incredibly accurate, right down to the streamlined headlight covers.
Isn't it amazing the effort people will go to in order to create a tribute to their heroes.
Ben will be sending me through build photos of the Willys which I'll be posting here.
Awesome work, Ben!
The rest of this article can be
viewed here > >
-