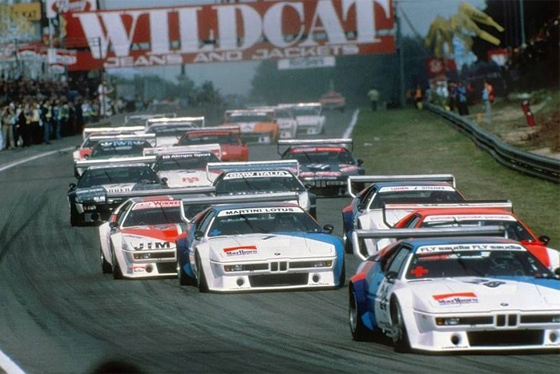 There was an interesting 'demonstration' held at the 2016 Austrian Grand Prix at the Red Bull Ring (formerly Österreichring). It was a gathering of cars that contested the mighty BMW M1 Procar Series in 1979 and 1980. In addition, was gathered various former top level racing drivers, to demonstrate the cars. Of course, racers never really stop being racers, even when they retire, and the demonstration turned into a race. 14 cars were entered, driven by Niki Lauda, Gerhard Berger, Dieter Quester, Jochen Mass, Jos Verstappen, Hans-Joachim Stuck, Prince Leopold of Bavaria, Christian Danner, Harald Grohs, Marc Surer, Markus Hotz, Jan Lammers, and Johnny Cecotto, Sepp Manhalter, among others.
Of the many, many one-make series' born and contested around the world, the BMW M1 Procar Championship is possibly the most ambitious, and spectacular. It combined top level racing drivers, including current F1 drivers, with identical BMW M1 sports racing cars, which looked and sounded incredible. Somewhat fortuitously, this highly memorable and successful series came about due to a FISA rule change to the World Sportscars Championship, for which BMW originally intended to race the car.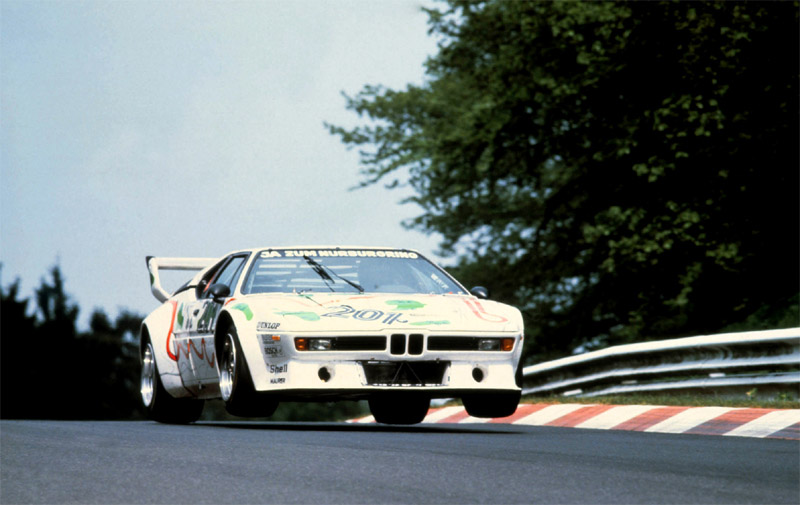 BMW planned to enter the M1, its first mid-engined production sports car, in the 1979 World Sportscar Championship, under Group 5 regulations. However, with BMW having already begun development, a rule change by FISA requiring a minimum 400 cars be constructed to be eligible for Group 4, which qualified the model for Group 5, meant delays in the M1's debut in the WSC. Therefore, BMW's Jochen Neerpasch devised the concept for a one-make series, to both provide exposure for the car, and help in its development for the WSC.
The BMW M1 Procar Championship kicked off in 1979, and was contested at selected European Formula 1 Grand Prix events. It combined a mix of both full-time team drivers, as well as Formula 1 drivers. The F1 drivers changed from race to race, as their entry into the Procar series was dependent on them recording a top five time in the Friday Formula 1 practice session. However, even then their entry was not guaranteed, as various conflicts of interest prevented them. For example, the Procar series cars all ran on Goodyear tyres, so Michelin contracted drivers were unable to take part. So too, Ferrari and Renault prevented their drivers taking part, deeming BMW to be a rival car manufacturer. Even those F1 drivers who did qualify in all respects, didn't always want to compete, but the prize/appearance money usually persuaded them. In addition, a new M1 road car was to be gifted to the championship winner.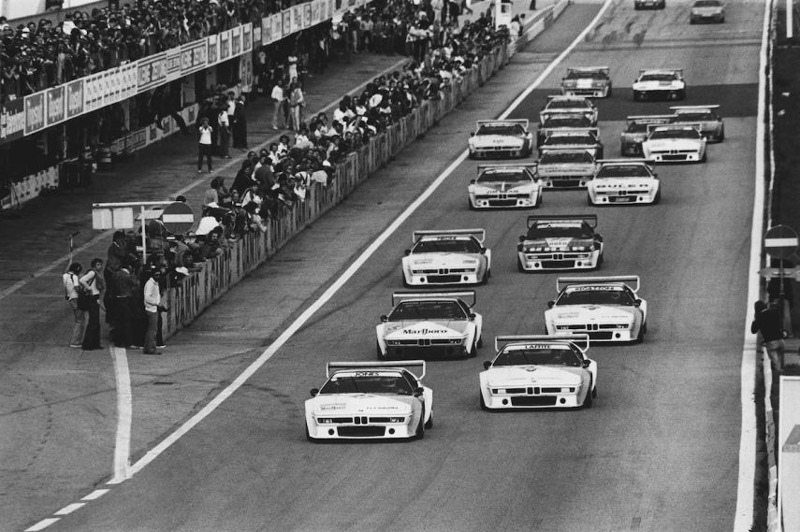 The M1 race cars were all identical, and built to Group 4 regulations. They differed noticeably to the road cars with the fitment of large front and rear spoilers, and wide bolt-on racing flares, housing the 11 inch (front) and 12.6 inch (rear) wide Campagnolo wheels. Glass windows were replaced by Perspex, while the interiors were stripped, and fitted with rollcages. The inline-6 BMW M88 motor was extensively modified, upping horsepower from 277 to 450. Brakes were upgraded, while suspension was all new. Total weight was 1,020kg. In total, 54 Procar M1 race cars were constructed. Cars were built by various companies, including BS Fabrications, who constructed the five BMW factory cars for the F1 drivers, while others were built by Project Four Racing (the F2 and F3 team founded by Ron Dennis which was eventually merged into McLaren when Dennis took over that company), and Osella.
The 1979 championship featured 7 rounds, plus an additional non-championship race held at Donington Park, as part of the Gunnar Nilsson Memorial Trophy. The championship rounds were held at the Belgian, Monaco, French, British, German, Austrian, Dutch, and Italian Grand Prix events. As well as the five car team entered by BMW, other notable teams included Tom Walkinshaw Racing, Eggenberger, and Schnitzer. Niki Lauda ran the full series, switching from a factory entry to a Project Four car when he wasn't in the top five F1 Friday practice session.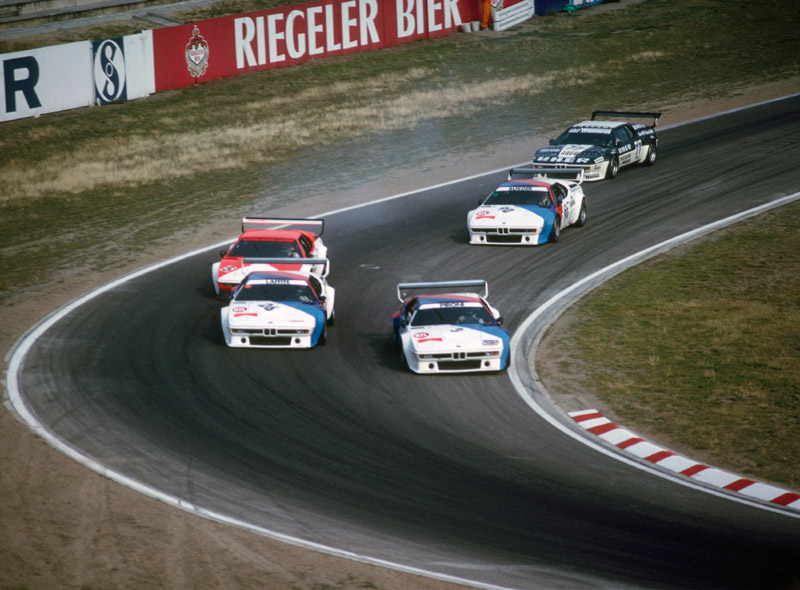 The opening race was won by Elio de Angeles, in an Osella run car, while Lauda won Round 2. The non-championship Donington event was won by Nelson Piquet, who also won the next championship race, at Dijon. Lauda then won the next two races, with Jacques Laffite taking victory in Round 6, before Hans-Joachim Stuck claimed the final two races at Zandvoort and Monza.
Lauda emerged as the champion, heading Stuck and Clay Regazzoni. Interestingly, when interviewed at the 2016 Austrian Grand Prix about his 1979 Procar Championship, Lauda stated he has still yet to receive his M1 road car! Even now he appears a little perturbed by this.
The rest of this article can be
viewed here >>
-