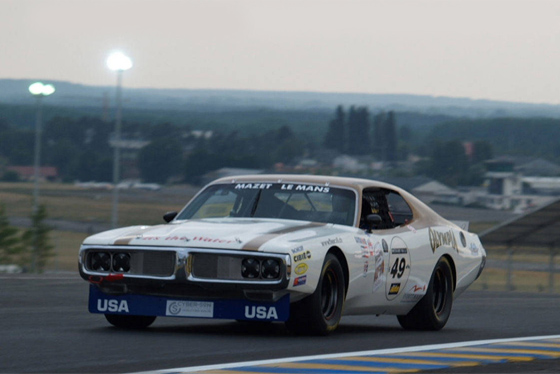 Generally speaking, many tribute or replica race cars built by enthusiasts are modelled on original vehicles that either: (a), achieved enormous success during their careers, or: (b), were ground-breaking in their design.
In all honesty, the Olympia Beer Dodge Charger that contested the 1976 Le Mans 24 Hour race was neither of the above. In fact, it suffered the indignity of being the very first car to retire from that years race. But race success and ground breaking design are not emotional values, as: (c), emotion is probably the number one reason why tribute cars are created. This one included.
This story began back in 1972, a full four years before Hershel McGriff and his son Doug took their Dodge Charger to Le Mans. In 1972, Doug purchased the car, sans motor, from Ray Nichels and campaigned it in the NASCAR Grand National West division from 1973 through 1975.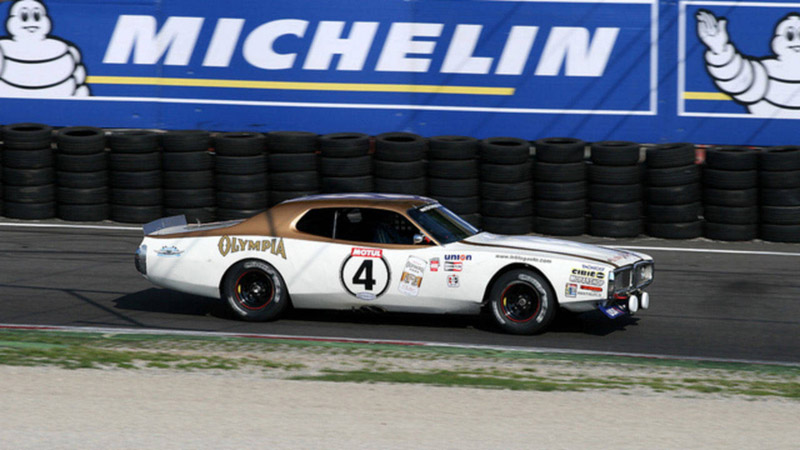 Meanwhile, over in Europe, the Automobile Club de l'Ouest (ACO), organizers of the Le Mans 24 Hour race, decided to introduce two new classes for the 1976 event, aimed squarely at appealing to American race teams. The first of these was IMSA GT (International Motor Sport Association), one of the classes from the new road racing organization run by John Bishop, the former SCCA Executive Director who created the Trans-Am series back in 1966. Bishop departed the SCCA in 1969, citing ongoing resistance and infighting within the club as his reasons for leaving.
Bill France Snr, who'd built NASCAR into a professional mega-power, wanted to do the same thing with a road racing series. He teamed up with Bishop, largely funded the new IMSA operation, and would own 75% of the organization, with Bishop owning the other 25%. Bishop was also assigned sole control.
Given the obvious connection to NASCAR, it came as no surprise that one of the categories devised for IMSA was a stock car class called IMSA Grand International. This was, essentially, a NASCAR stock car class, but with cars converted for endurance road racing, and fitted with headlights, brake lights, and other suitable additions not necessary in their more traditional habitat.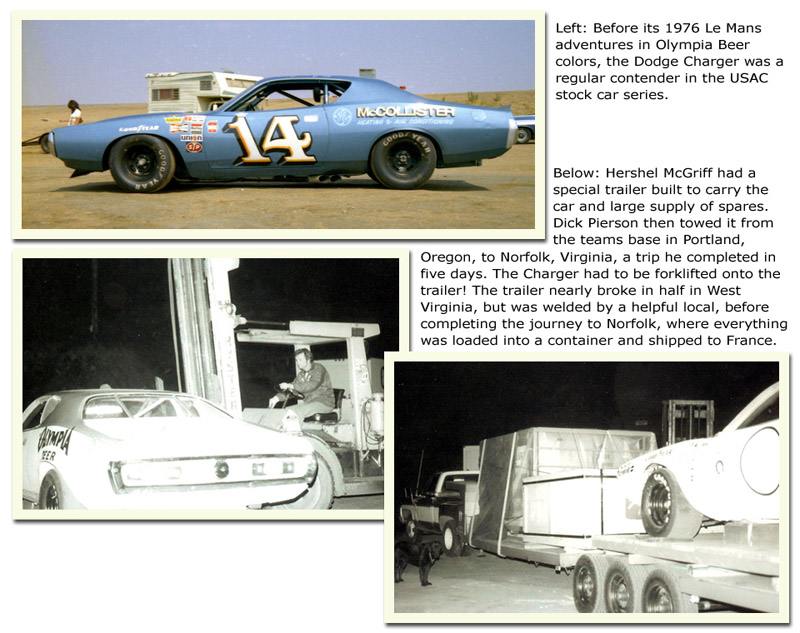 For stock car teams looking for a little added variety, IMSA Grand International bought them a ticket to various high-profile events such as the Daytona 24 Hour and Sebring 12 Hour races. Indeed, eight Grand International cars started the 1976 Daytona 24 Hour race, including a Chevy Nova entered and driven by Hershel and Doug McGriff. They qualified 26
th
outright, but were classified 28
th
after the motor failed.
The small IMSA GT entry that started 1976 Le Mans 24 Hour race was really a shrunken down representation of the category back home; a couple of Porsche 911 RSR's, John Greenwood's latest magnificent wide-body Corvette, and a DeKon Chevy Monza, entered and driven by Michael Keyser, along with Eddie Wachs. Impressively, the Greenwood Corvette qualified 9
th
overall, well up among the sports prototype cars.
The second new class for the 1976 Le Mans race, was called NASCAR, but was essentially IMSA Grand International. And in it were two entries. One was a Ford Torino entered by Junie Donlavey, driven by Dick Hutcherson, Richard Brooks, and Frenchman Marcel Mignot, with sponsorship from Truxmore. The second entry was a Dodge Charger, entered by Hershel McGriff, and driven by Hershel and his son Doug. It was sponsored by Olympia Beer.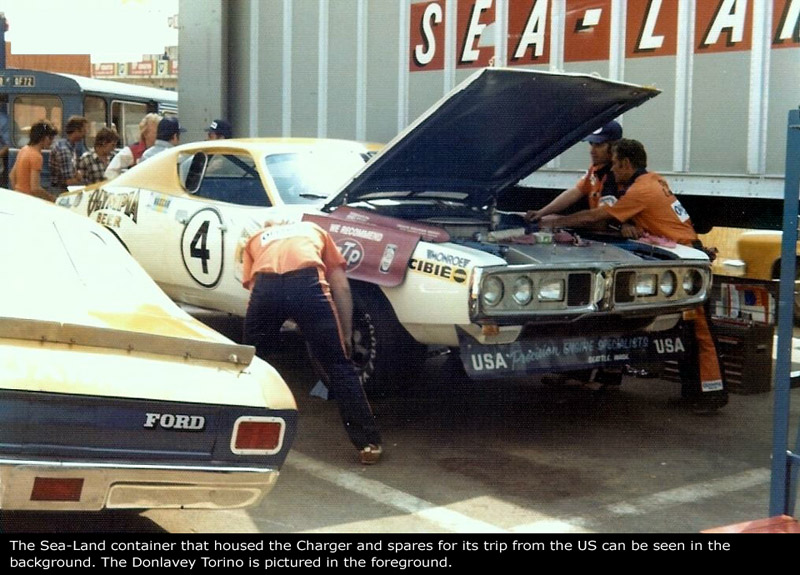 The McGriff team had never intended to bring the Charger to France. They were going to bring the Nova, which had been purchased as the Chargers replacement in late 1975. However, it was involved in a bad wreck not long after Daytona, so the Dodge was re-purchased, and prepared for Le Mans.
The rest of this article can be
viewed here >>
-