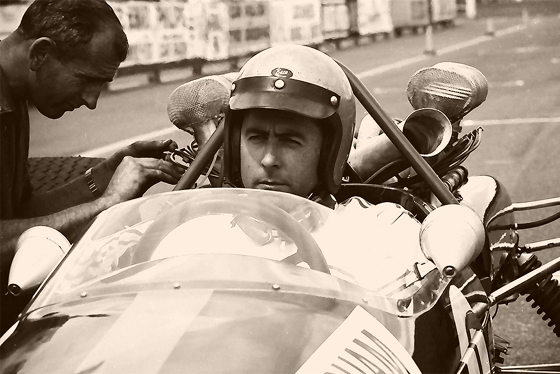 This is the final part in our long running and hugely popular Bruce Wells Collection of Australian motor racing images. The collection ran from 1962 through 1967, and included everything from low-key club events, hillclimbs and Bathurst, right through to the Tasman Series.
Bruce was living in New South Wales when he took these images, and many of them you will recognize from old magazines. He and his wife moved away from NSW in 1967, and hence the photos stopped.
This final part is a focus on the drivers. These are various portrait shots, from a time when racers wore open faced helmets and goggles, and there was a more relaxed environment in the pits. You'll see some of the images have been named, while some haven't. I can name most of those pictured, but not all, and am going to leave this one to you guys to ID.
My thanks once more goes to Bruce Wells, for sharing this beautiful collection of images from a golden era in the sport. I hope you all enjoy them.
The rest of this collection can be
viewed here >>
-