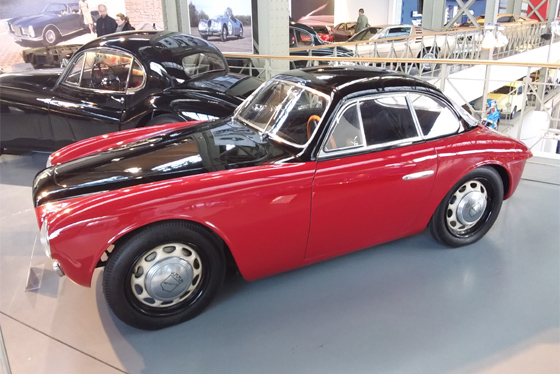 This is the fourth and final batch of motoring related photos I snapped during our European holiday which ended with a five day stint in Kuala Lumpur on the way home. Following our epic journey from Amsterdam down to Montpellier, in the south of France, we drove back up to Amsterdam via Dijon, where I realized a 25 year ambition of visiting the incredible Schlumph brothers collection, as depicted in
Part 3
.
Upon leaving Amsterdam, we caught the train to Brussels to stay with Helen's Aunt and Uncle. I was aware of Autoworld Museum in Brussels, but wasn't sure if I was going to visit. We'd already been travelling for seven weeks, and it was getting harder to find stuff to be impressed by. I'd become a little overloaded by amazing old buildings and scenery. But I'm really glad I made the effort. The collection here is diverse, but covers aspects to please any car enthusiast. And aside from the displays, the building itself, and the surrounding buildings, are absolutely stunning, and worth effort alone.
When I visited Autoworld, the theme was the history of the American car. The museum sports a massive mezzanine floor, which I assume is the area where the revolving themes are displayed. The American car display was hugely impressive, and aside from the cars themselves, there was a faux Diner, Drive-in, Service Station, plus various auto manufacturer signs etc. I was really impressed.
Autoworld covers everything from veteran cars to racing cars, and even modern day supercars. I was so impressed by the place, and enjoyed the diverse displays. Given the previous three museums I'd visited, impressive as they were, they followed a fairly narrow theme, so this was a refreshing change of pace.
I spent probably three or four hours at Autoworld, and snapped photos of most of what was on display. I missed a lot of the information boards, so some of the vehicles may remain a mystery if you can't ID them.
If you're passing through Brussels, I highly recommend this place.
The rest of this collection can be
viewed here >>
-
-