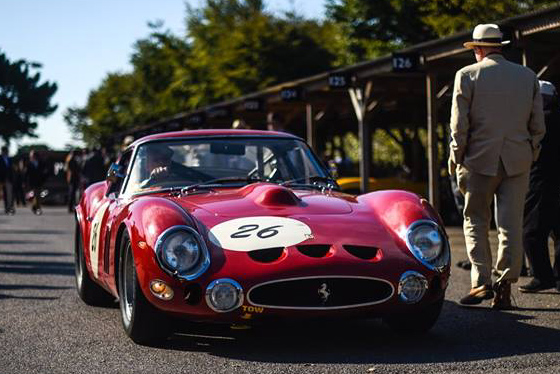 Another Goodwood Revival event is now in the rear view mirror. In my opinion, this is the greatest historic racing event on the planet. Yes, it has its problems, most notable of which is the very intense racing, and the great emphasis on winning. This in itself appears to have had a negative impact on some grids, most notably, the events flagship race, the RAT TT. For the first time that I'm aware of, there were no Ferrari's entered in the RAC TT. If you don't have a Cobra or E Type, it looks you're making up the numbers.
But regardless, the Goodwood Revival is an incredible event, and it still attracts the worlds greatest and most valuable historic racing cars. The Kinrara Trophy for early 1960s GT cars is said to have had a total value of US$250 million dollars. Not hard to believe, given this grid packed nine Ferraris, including a 250GTO, eight 250 SWBs, and a 330. But the quality is brimming within every grid. This is simply an epic event.
The fact the track is as it was contributes massively to the spectacle of the racing. Historic cars just look so good pounding around Goodwood, with its fast corners and relatively few straights. They're in a constant four-wheel-drift. Its incredible to watch.
The racing, of course, is the main spectacle of the Goodwood Revival, but really its the whole package. We have photos and video, as usual. Thanks to our various contributors.
The rest of this article can be
viewed here >>
-