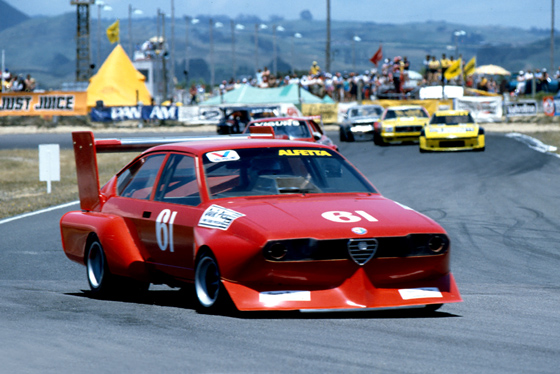 As some of you may know, I spent a large chunk of the past 18 months writing a book called Historic New Zealand Racing Cars. Its being published by David Bateman Publishing, and is due to hit the shops sometime in 2019.
The book is approx 200 pages, hard cover, and features 18 cars that either have a New Zealand racing history, or have strong Kiwi ties. Word count is approx 70,000. The cars featured are from the late 1940s through 1980s, and include single seaters, sports cars, and sedans. Many people from The Roaring Season helped with the book in so many ways, from information to photos. So really, this was something of a team effort.
I wanted to share one of the chapters with you, long before the book is available, just to give you a taster. I chose a particular favorite of mine; Ian Algie's wild Alfa Romeo Alfetta Sports Sedan. I've been fascinated by this car since I was a kid, when I first saw it race in its early guise. I phoned Ian Algie in the US and spoke to him about the car for well over an hour, which was exciting for me, as these old Sports Sedan racers were my heroes.
I also have to thank John McKechnie, who was kind enough to spend time scanning some of the early photos from the Algie families own album, from when the car were merely a body shell, and also during its build phase.
I've only included six photos here; the book has many more. Below is a copy of what I believe to be the completed cover.
I hope you enjoy it.
The rest of this article can be
viewed here >>
-