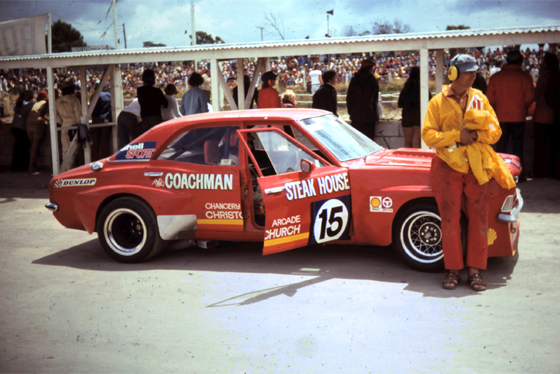 Some of you will be familiar with the work of Warwick Clayton. I've posted several of his superb New Zealand racing photographs on The Roaring Season since its inception.
Warwick is based out of the Manawatu, in NZ, and has been photographing North Island racing events since the early 1970s. His 'home' track is Manfeild, but he has regularly traveled further afield, including to the South Island.
Warwick very kindly sent me a memory stick with hundreds of photos he took at the Wellington Street race, but he also included around 200 photos depicting big-banger ShellSport, OSCA, and Sports Sedan races from the 1970s and '80s. He has also included several modern shots taken at recent South Island historic events, in which these cars were celebrated.
I'll upload all the original photos first, which comprises most of the collection, then add the modern stuff at the end. The majority of the period photos are at Manfeild, and include both pit and track images. Warwick had/has a photographers media pass, allowing him into the infield.
The photos aren't in any particular order, but are based loosely on the cars themselves. I hope you enjoy these, I think they're epic! Thanks to Warwick for kindly sharing them with us.
The rest of this collection can be
viewed here >>
-