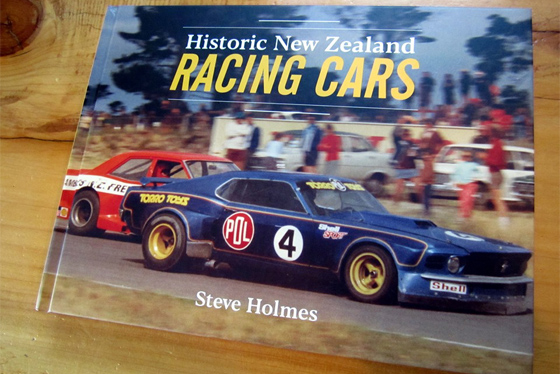 This is it folks. I spent a good chunk of 2017/18 working on this project; Historic New Zealand Racing Cars. Its now finally in the shops or available to purchase online.
Historic New Zealand Racing Cars is 192 pages long, hardcover, and includes the histories of 18 race cars covering the late 1940s through 1980s. The cars featured were either built and raced in NZ, or built internationally but with NZ history. They include single seaters, sports cars, and saloons.
I chose the cars based on their interest level, and/or creativity, rather than their on-track successes. The variety is pretty broad, from Denny Hulme's 1968 Can-Am Championship winning McLaren M8A, right through to the little Paton Ford.
The retail price is around NZ$40. The book is available in all good book stores, or online through MightyApe:
https://www.mightyape.co.nz/product/...dback/30462190
The following are a small number of images for the opening spread for each car.
I couldn't have achieved this without the help and input from so many Roaring Season members, so this is something we can all take pride in. Thanks to you all.
The rest of this article can be
viewed here >>
-