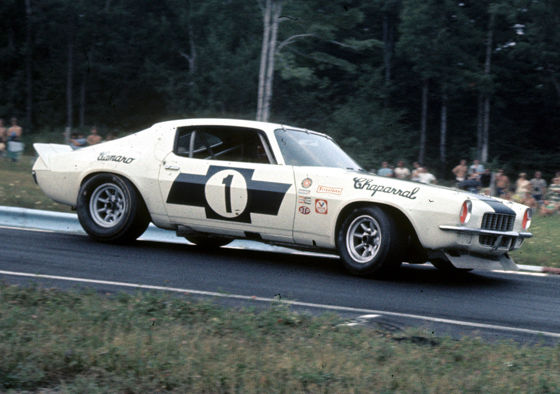 I just love this video of racer Tomy Drissi taking his Chaparral Camaro for a blast around his local neighborhood streets, and even doing burnouts on the pad outside his building.
Tomy owns the Camaro originally built and raced by Jim Hall's Chaparral team as a factory entry in the 1970 SCCA Trans-Am series. Chaparral built three Camaros for the 1970 season, after taking over the factory Chevy deal when Penske Racing switched to running AMC Javelins. Jim Hall drove one of the Camaros himself, with Ed Leslie in the other. Indeed, this was the last car Jim Hall ever raced before retiring as a driver.
Its cool that guys like Drissi don't go wrapping these valuable old cars up in cotton wool. They were built to race and drive fast, and you can see the Camaro is just loving it.
Turn the sound up!
Comments for this article can be
viewed here >>
-