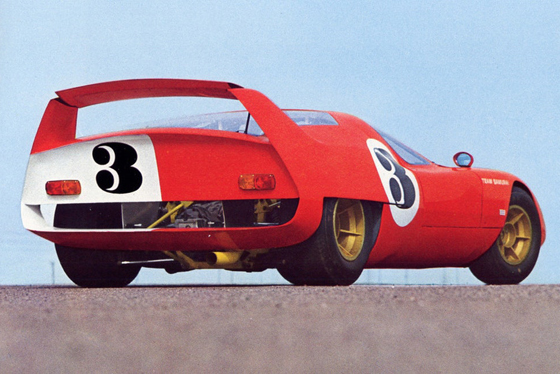 Iíve long held a fascination for Japanese racing history. The rate at which Japanese technology progressed during the 1960s was quite incredible. The first Japanese motor race of note was the 1963 Japan Grand Prix, at Mt Fuji Speedway. Unlike its later name-sake, the Formula 1 Wold Championship event it evolved into by 1976, the Japan Grand Prix was initially an event for production saloons and sports cars.
When the first Japan Grand Prix was hosted, the nations various manufacturers largely serviced the Kei car market. High performance cars, or even those designed purely for driving pleasure, were really not a thing. And yet, by the end of the decade, Japanís manufacturers were showing just how fast they were absorbing information, and learning, and pushing the performance envelope. Toyota, for example, had built and was testing a twin-turbocharged, 900 horsepower quad-cam 5 litre V8 racing engine, fitted with fuel-injection, and using alloy for its engine block and cylinder heads. It was staggering.
American designer and racer Pete Brock is known to many for his role in crafting the striking second-generation Corvette Stingray, and then, while working at Shelby American, for designing the swoopy Cobra Daytona Coupes. The Daytona Coupes contested the World Sports Car Championship in both 1964 and 1965, winning the GT championship the second year. Brock then branched out on his own, and established BRE (Brock Racing Enterprises).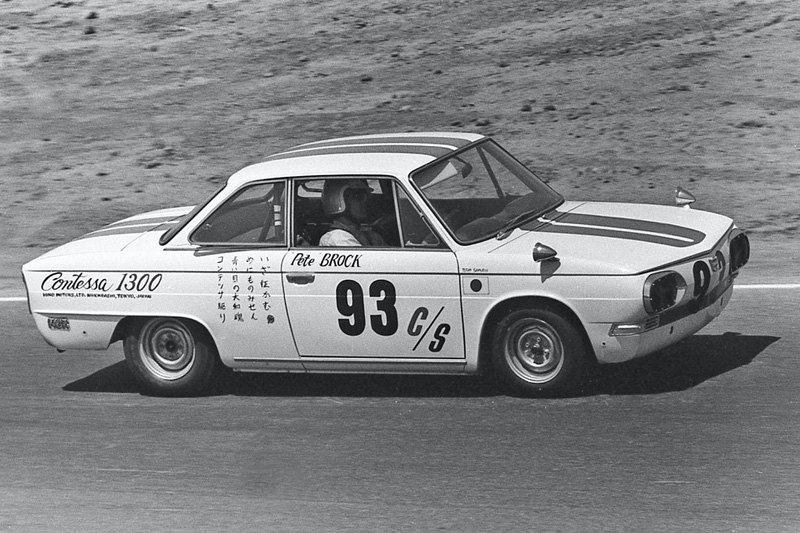 One of BREís first clients was Japanese manufacturer Hino Industry Corporation. Prior to World War 2, Hino operated in the diesel and heavy vehicle industry, and was a very successful truck producer. But in 1953, it branched out into the small passenger car market, manufacturing Renault 4CVís under licence.
Like most of the companies in the Japanese automotive industry, by the early/mid 1960s, Hino was looking to expand beyond its own borders. It focused on the lucrative United States market, and, as its Japanese rivals would also practice, entered motor racing as a way of establishing itself, and promoting the qualities of its products.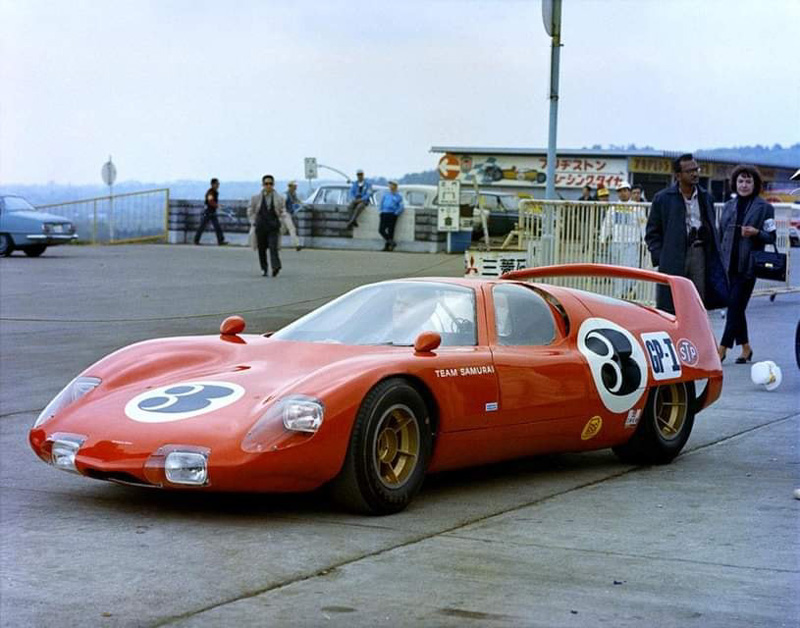 BRE began racing various tiny Hino creations, such as the characterful 1300cc Contessa in Sports Car Club of America (SCCA) C/Sedan contests, but then began to get a lot more serious.
Enthused by the positive press brought about by its racing activities, Hino and BRE pushed ahead with a new project; the slinky mid-engined Samurai, which would be built with a view to winning the 1300cc class at the 1967 Japan Grand Prix at Mt Fuji Speedway.
The rest of this article can be
viewed here >>
-