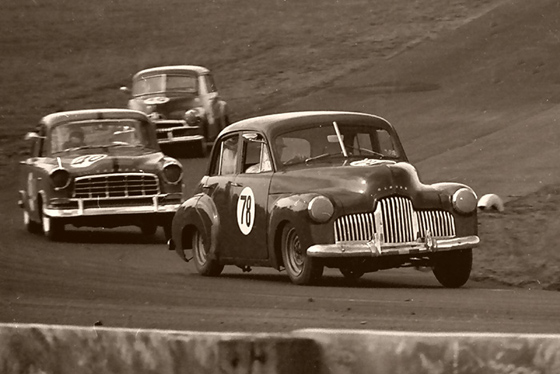 Its been a while since I posted up the last batch of photos from the extensive Bruce Wells Collection of Australian motorsport photos. The next couple of chapters are from the recently lost Oran Park, in New South Wales. This was a great little track, with plenty of elevation, undulation, and challenging corners, and where the punters could get up close and personal to the action. It was originally just 1.6km in length, soon extended to 1.9km, and then in 1974, had the additional "loop" Grand Prix section added, complete with overhead bridge, bringing it out to just over 2.6km.
Oran Park can lay claim to being the birth place of Sports Sedan racing, originally known as Sports Racing Closed, and was a regular hot spot for locally built 'specials', both tin tops and sports/open wheelers. It remained off the radar of the bigger events for years, with Warwick Farm being the preferred venue for major racing events in NSW. Oran Park finally picked up its first Australian Touring Car Championship round in 1971, and its first Tasman Series round in 1974.
This first chapter of photos are from 1964, when Oran Park was just two years old. These are from events held in May and July of 1964. I'm going to be relying quite heavily on help from Roaring Season members to ID many of the drivers in these photos, so please feel free to jump in and name names!
The rest of the collection can be
viewed here > >
.