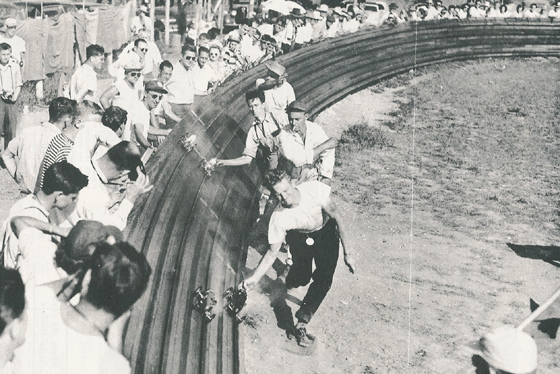 I've been fascinated by these manic little race cars for a long time. Spindizzies are fuel powered scale model race cars, that rose to prominence in the 1930s. They're propelled by a fuel motor, usually from a model airplane, and are incredibly fast and noisy. The early examples were all custom built, usually by the owner, until the hobby grew to a point manufacturers began building them. As the hobby started out in the US, and was always strongest there, most Spindizzy cars were miniature versions of Midget racers, Bonneville racers, or hot rods.
There were two types of Spindizzy racing; those that raced on an oval track, in which there were multiple lanes, each with a rail that held the car on track; and tether cars, which were attached to a central pole around which they circled at high speed. Although tether cars usually achieved higher speeds, due to less friction, they were limited to only one car competing at a time.
The rest of this article can be
viewed here > >
.